Japan Display Inc. (JDI), which was able to recover itself by investing $933 million (100 billion yen) early this year, has secured an additional fund that exceeds $564 million (60.4 billion yen). It plans to minimize any loss it may have suffered due to the COVID-19 pandemic and focus on facilities and equipment needed for its new businesses.
According to the industry on Wednesday, JDI recently signed an additional investment contract that can be worth up to $564 million (60.4 billion yen) with Ichigo Asset Management. The company will first use $46.7 million (5 billion yen) in order to deal with the current COVID-119 crisis and raise up to $517 million (55.4 billion yen) by issuing preferred stocks afterwards.
"Demands within the smartphone and automotive display markets, which are our main businesses, have been on a downward trend as our supply networks with China and business environment have been getting worse due to COVID-19." said JDI. "In order to maintain our business value, we made a request to Ichigo Asset Management about committing additional $46.7 million (5 billion yen) and we received an agreement from Ichigo Asset Management."
While explaining the background of inducing its recent investment, the company also explained how it is using the fund that it secured prior to the recent investment. Out of $466 million (49.93 billion yen) that it was able to secure by issuing preferred stocks in March, it had spent $233 million (24.93 billion yen) for securing subsidiary materials between March and May. Rest of $233 million (25 billion yen) will be used to expand its OLED display manufacturing facilities until March of 2022. It has invested about $28 million (3 billion yen) so far into expanding its infrastructures for new businesses.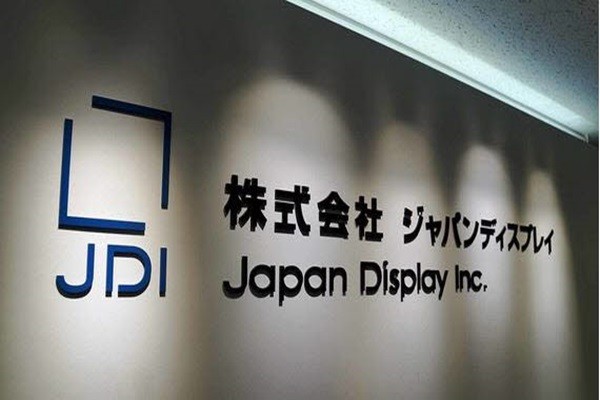 "These investments are necessary in order to maintain technological superiority and to continue to improve our business value." said JDI. "We are planning to invest the entirety of $233 million (25 billion yen) until March of 2022."
Based on the investment it recently secured, the company will focus on strengthening its competitive edge in order to return its management to normal conditions and to increase its profit.
"We are currently developing smartphone OLED panel that requires less power." said President Kikuoka of JDI during a recent press conference. "We are in discussions with many companies about commercializing such panel in a joint manner."
President Minoru Kikuoka's recent statement indicates that the company is jumping into the market for small and medium-sized OLED after it has focused solely on small OLED panel for Apple Watch and others. Samsung Display currently owns more than 80% of market shares of the global market for small and medium-sized OLED. While Samsung Electronics continues to maintain its superiority within the market, LG Display, China-based BOE, and JDI will form a new competition against one another.
"As multinational smartphone manufacturers such as Samsung Electronics and China-based Huawei continue to replace LCD panels with OLED panels for their products, the market size continues to grow." said a representative for the industry. "Considering Samsung Display's technologies and supplies, it will be able to stay far ahead of its competitors for a while."
Staff Reporter Yun, Heeseok | pioneer@etnews.com
<Source: Etnews>